be·spoke [bih-spohk] adjective; (British) made to order: "a bespoke sprinter".
The Bespoke Coach team is always striving to create new designs, find new materials, and technologies to incorporate into our van conversions. Using only the finest materials and products each Bespoke Sprinter is truly one of a kind. With our extensive background in mobile electronics and our development of cutting edge control systems, Bespoke Coach's luxury mobile office incorporates the best technology, design, and materials into a first-class experience. Our development team is comprised of the top engineers, designers, and fabricators and we are constantly working to make our coaches user friendly and innovative. Our Bespoke Coach luxury mobile office far surpasses any other luxury van on the market. Here, at Bespoke Coach, our development team works to redesign and innovate the technology in each custom coach, making us the best in luxury Sprinter van conversions.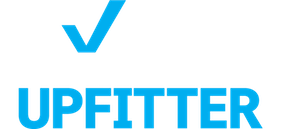 Certified Mercedes-Benz Sprinter eXpertUpfitter
Our design team will take your inspiration and vision and make it a reality in your Custom Sprinter.