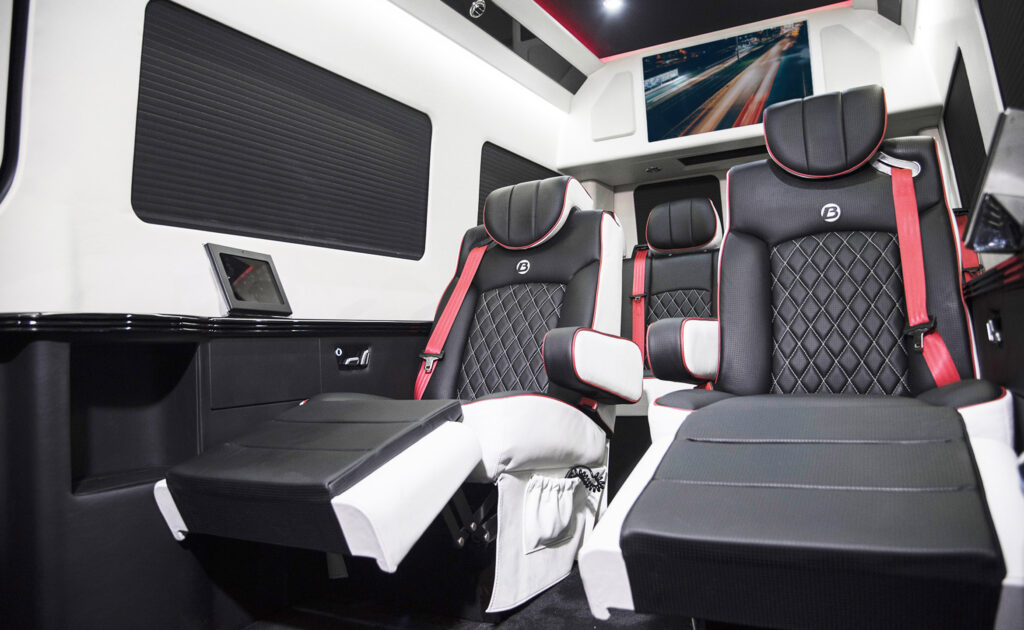 At times, you'll want your Bespoke Sprinter to be more than just a way to get from A to B in style. If you're looking for a luxury mobile office that includes all the amenities and attributes you'd enjoy back at headquarters, look no further than Bespoke Coach. Each custom-made seat comes complete with its own motorized, aircraft aluminum table that features a leather-padded insert for extra comfort. This table is the perfect place to rest a laptop or tablet, go through a contract, read over a report, or whatever else you need to do business.
Of course, Bespoke's personal side tables can also facilitate relaxation. Use your table to hold a book, a snack, or even a drink from the built-in bar that houses six tumblers and three bottles – and invite friends and family to do the same.
Tables and seats are an important component of a Sprinter van conversion, and Bespoke does not compromise when it comes to comfort, quality of design, and attention to detail. Contact Bespoke Coach at 1-800-470-8888 or info@bespokecoach.com to start building your own custom Sprinter van today.